Taxes - increase or decrease?
By Tomasz Kuczma
Taxes are an important part of our lives. Everybody needs to pay them in one or another form. It's a way of chip-in for common goods for a society e.g country or city. Thank that we can build shared roads, hospitals, schools, pay policemen and firemen to protect us, etc. So theoretically somebody would say - more is better. On the other hand, less money stays in our pockets to buy other goods we need.
In this article, I would like to point your attention to 2 opposite approaches to defeating the COVID-19 economic crisis. I'll write a separate article about my general thoughts and divagations about taxes later.
Eureka of German economists!
A few days ago, Deutsche Bank Research published a report where they state that the best way to save the economy and support people who suffer from the COVID-19 pandemic is to increase taxes (sic!). Of course, nobody is going to increase any tax per se but create a new tax. Probably in hopes that nobody notice. The new 5% tax rate would be paid only from days employees worked from home. Source: cnbc.com .
Based on the average salary of a remote worker, this new tax could give:
$48 billion/year in the U.S.
£6.9 billion/year in the U.K.
€15.9 billion/year in Germany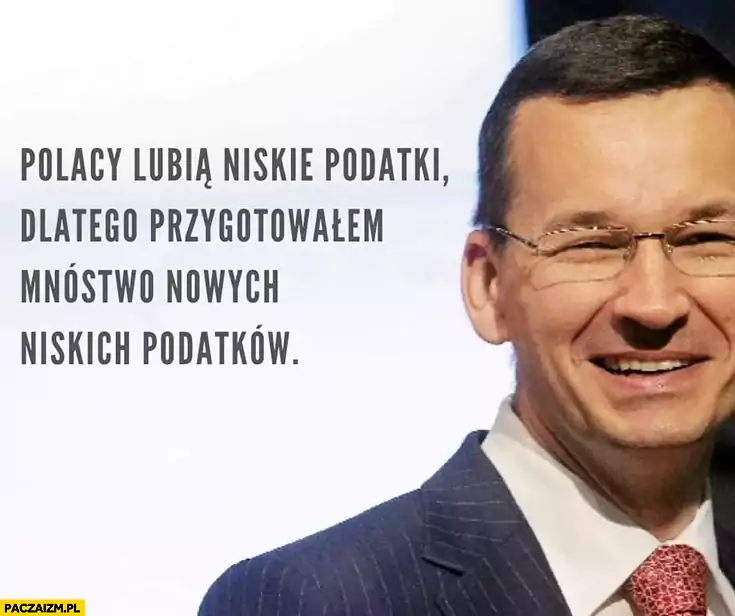 Joke meme with Mateusz Morawiecki (Polish prime minister, former president of the big bank's board) - Poles like low taxes, therefore I've prepared a lot of new low taxes. Source: paczaizm.pl
How is it going to influence software engineer salary?
Let's take a look into software engineer gross salaries on levels.fyi and how new tax can influence the take-home value. I calculate net salary for a single person (not married) - after income tax and social insurance. Social insurance gives you different benefits in different countries (e.g. in Ireland, you have to contribute to public medical services price including primary care physician) which I didn't unify.
In Berlin, Germany, the median gross software engineer salary in top companies is €81k yearly which is €46k EUR in-hand as per this calculator . In Dublin, Ireland, the median gross software engineer salary in top companies is €106k yearly which is €64k EUR in-hand as per this calculator .
An additional 5% tax would take an extra €4k in Berlin and €5.3k in Dublin. This increase effective taxation from 43% to almost 48% in Germany and from 40% to 44% in Ireland. It doesn't look good.
Greeks' inverse logic
Greece is working on law that will reduce tax by 50% for returning professionals and digital migrants. Government wants to create more professional jobs and reverse the brain-drain effect which started during the last Greece crisis. Patelis (prime minister) said: "A worker from abroad who moves to Greece will be eligible for a 50% exemption on income earned here for seven years under the plan,". Source: reuters.com .
Of course, there are some limits. "Tax discount" will be available only for people who have not been Greek tax residents in the last 7 years and who become such in 2021 only. I think that if the program will work in 2021, it will be extended for further years too.
Berlin salary in Athen
Let's see what will happen if a software engineer moves to Athen, Greece, and keeps his Berlin salary. In Greece €81k yearly which is €50k EUR in-hand now as per this calculator) . Right now it's more than in Berlin! With a 50% income tax reduction (from €26k to €13k) it will be €63k in-hand! This move will reduce effective taxation from 38% to 22%!
Who is right?
Math is simple for me. Greeks' idea seems to be much better than Germans for talented people all over the world. Germans seem to forget about a very important tax efficiency rule - the Laffer curve. In my opinion, a tax increase in Germany will decrease its effectiveness and people will start looking for more aggressive opportunities to optimize taxes. 22% tax (with social insurance contribution) sounds much more optimistic for me and can really work out! A lot of companies successfully switch to full remote work since the COVID-19 pandemic started so why not move to sunny Greece and work from there while supporting the local economy with our everyday expenses?
Article by Tomasz Kuczma
Software engineer with a passion. Interested in computer networks and large-scale distributed computing. He loves to optimize and simplify software on various levels of abstraction starting from memory ordering through non-blocking algorithms up to system design and end-user experience. Geek. Linux user.
The views I express are my alone and they do not necessarily express the views of my employer or ex-employers. They are not investment advice nor based on any non-public information of any kind. Poglądy, które wyrażam, są tylko moje i niekoniecznie wyrażają opinie mojego pracodawcy lub byłych pracodawców. Nie są poradami inwestycyjnymi ani nie opierają się na jakichkolwiek niepublicznych informacjach.