duf - modern disk usage tool
By Tomasz Kuczma
In the past articles, I share with you modern Linux commands I use every day like htop, fd or exa . Recently, I discovered a new cool Linux tool that I was seeking for a long!
duf - simple df and du
duf is Disk Usage/Free utility tool that combines old-shool du and df commands. You can just type duf or specify mount point or device. I especially love to just use current dir dif . to check how much free disk space do I have on this partition. duf also provides rich filtering options and information about inodes utilization duf --inodes which might be useful if you use symbolic and hard links often.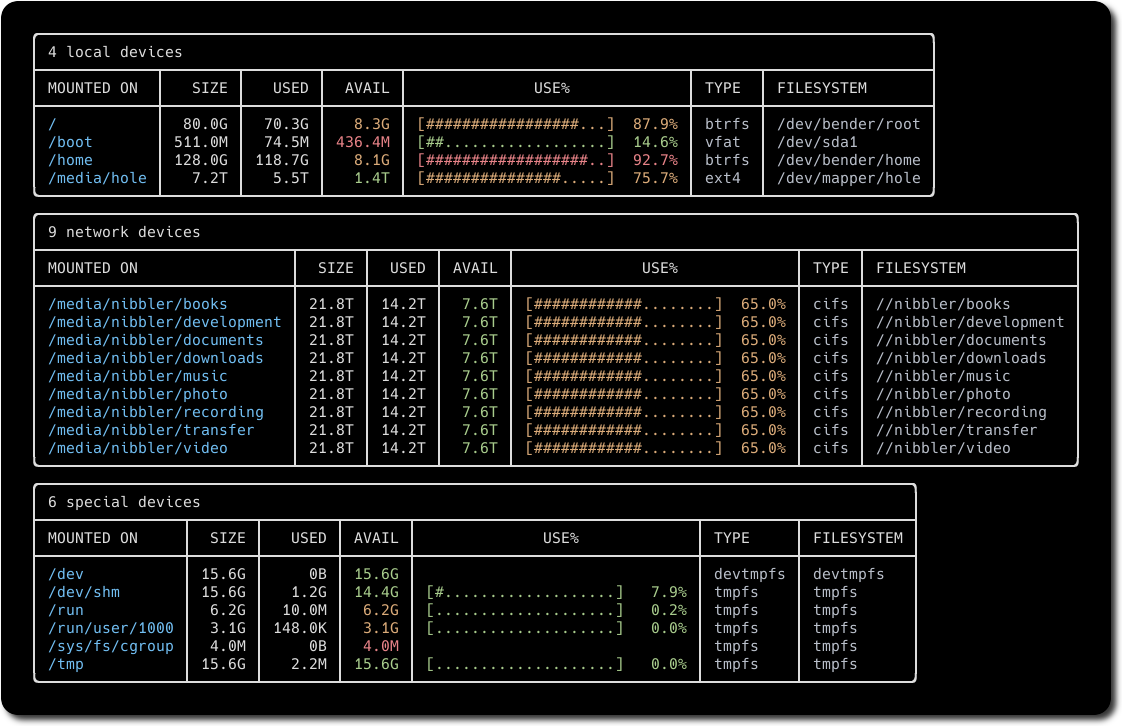 source: https://github.com/muesli/duf
Github: https://github.com/muesli/duf
Install: download provided deb package for your architecture from release page
Article by Tomasz Kuczma
Software engineer with a passion. Interested in computer networks and large-scale distributed computing. He loves to optimize and simplify software on various levels of abstraction starting from memory ordering through non-blocking algorithms up to system design and end-user experience. Geek. Linux user.
The views I express are my alone and they do not necessarily express the views of my employer or ex-employers. They are not investment advice nor based on any non-public information of any kind. Poglądy, które wyrażam, są tylko moje i niekoniecznie wyrażają opinie mojego pracodawcy lub byłych pracodawców. Nie są poradami inwestycyjnymi ani nie opierają się na jakichkolwiek niepublicznych informacjach.