Lockdown - mental wellbeing
By Tomasz Kuczma
The first case of someone suffering from the SARS-CoV-2 virus can be traced back to November 2019 (source scmp.com ). A few months later, on 11th March 2020, the World Health Organization made the assessment that COVID-19 can be characterized as a pandemic (source who.int ). From that point, many companies announced that they send the majority of the employees to remote work. I would like to share my recent experience after 9 months of working from home during a lockdown, how it affected my widely understood mental wellbeing, and what helped me.
In the beginning
In March 2020, tons of bloggers and influencers started publishing their articles on how to efficiently work from home. I just ignored them as how many times you can read the same copy-pasted advice "be organized", "keep regular work hours" or "plan breaks". I effectively replaced my way to work (3km walk one way) with more quality time with my family - mostly on the afternoon +7km walks to stay fit. We really enjoyed the synergy effect of having fun together, tightening the bond.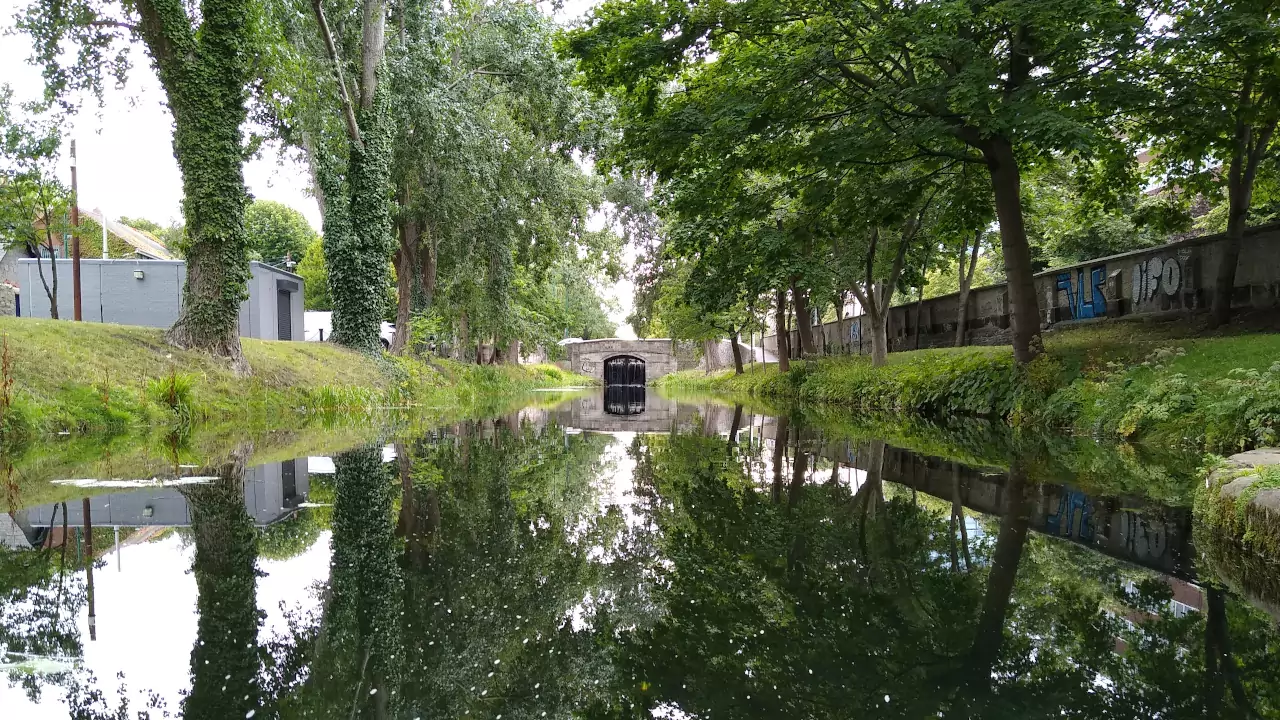 All of it by just simply walking to burn down some calories and enjoying the beauty of Liffey, Dodder, and the Grand Canal where traditional Georgian houses mix with the modern offices of top Hi-Tech companies like Google and Amazon. I started feeling that I could always work remotely.
There were, of course, some disadvantages, I started to notice after some time. The biggest one was a fuzzy boundary between work and private time. Staying longer at work or generally working over hours became a routine.
After some time
Now, almost 9 months later, I've started observing some strange feeling of lack of peace and sense. All days started to be almost the same. I noticed a lack of motivation to do something and questioning a sense of any action. I even started to worry if this is professional burnout. Or maybe just autumn depression that I never have before.
I thought that maybe, I need some break. I took some days off and went with my family to Howth Head, a peninsula in Dublin county.
Here, you have to know that COVID-19 restrictions work differently in Ireland than e.g. in Poland, where I come from. They are quite affecting and limit your freedom in the name of the common good. If level 5 is introduced, you cannot travel more than a 5km radius from your home. On level 3, you cannot leave your county, so Howth was our favorite option for a small trip.
In short, it totally worked out. One day out for a simple trip to break everyday boredom dealt with all my mental problems. All the stress, worries, and doubts were blown away. My body rested with some activity, especially eyes by watching the distant ocean, mountains, and forest.
What I want to say
In this simple story, there is one lesson I want to share. Don't underestimate your mental wellbeing especially while working from home during lockdown. I think people underrate that and are too afraid of sharing (and acknowledging) that it affects them too. Your brain needs breaks and some fun time to be able to work especially in the software world. Give yourself and your family a reward - they need that too.
Take some break from time to time. Go out to walk in the forest or park. Spend quality time there (as much as possible) e.g. 6h without checking your phone. Turn off notifications, if you want to take some photos do so but share them later, not now.
Just to be clear, while doing that, I always keep the rules of social distancing and advice you to do the same.
Other (obvious?) things you can do for your brain
Sleep as much as your body needs
Have a work leaving ritual (e.g. putting you professional laptop on the shelf)
Do some exercise like walking or jogging
Talk with people who you care about (family and friends) - even remotely
You can combine them e.g. everyday walk after work fulfills the 2nd, 3rd, and 4th point. Stay safe!
Article by Tomasz Kuczma
Software engineer with a passion. Interested in computer networks and large-scale distributed computing. He loves to optimize and simplify software on various levels of abstraction starting from memory ordering through non-blocking algorithms up to system design and end-user experience. Geek. Linux user.
The views I express are my alone and they do not necessarily express the views of my employer or ex-employers. They are not investment advice nor based on any non-public information of any kind. Poglądy, które wyrażam, są tylko moje i niekoniecznie wyrażają opinie mojego pracodawcy lub byłych pracodawców. Nie są poradami inwestycyjnymi ani nie opierają się na jakichkolwiek niepublicznych informacjach.